Solo exhibition 'Kacho Fuei' by Yukino Ohmura 24 November – 23 December, 2023
《Red spider lily》Cutting sheet on acrylic panel, 2023, 260 x 185mm ©Yukino Ohmura
We are pleased to present a solo exhibition "Kacho Fuei" by Yukino Ohmura which will be held at Bokushin Gallery from 24 November to 23 December, 2023.
Since winning the 2012 Tokyo Midtown Award Audience Award, Yukino has continued to present her works at numerous museums in Japan and abroad, and an exhibition organised by the Japan Tourism Agency in France, as well as playing the role of a teacher in the MBS production "Play-bato!" showing many people the joy of round sticker art and its expression.
In this exhibition, we showcase 13 paintings most of which are new works depicted autumn and winter flowers by cutting sheets on acrylic panel, as a development of the "Carpe Diem" flower series created with round stickers.
"Carpe Diem" has the meaning of "Pick the day": every day that passes by casually is like wild flowers, therefore "good to love each day as you love each flower". In these uncertain times, we find the words, "Love each day as you love each flower" very encouraging. The series were depicted with love and hope in the present suggesting the metaphor of "Carpe Diem".
We hope you will take this opportunity to view these works, which were created with hope of giving people courage through flowers.
・・・・・・・・・・・・・・・・・・・・・・・・・・・・・・・・・・・・・・
Solo exhibition 'Kacho Fuei' by Yukino Ohmura
Period:24 November (Fri) – 23 December (Sat), 2023
Opening hours: Wednesday-Saturday 13:00-19:00, Sunday & last day 13:00-17:00.
Holidays: Mondays & Tuesdays
Venue:Bokushin Gallery
(2F Isobe Building, 7-13-22 Ginza, Chuo-ku, Tokyo)
Access:5minutes by walk from Ginza station A3 EXIT. …MAP
Organised by: Irie Art Office
Entrance Free
Exhibition:Around 13 works will be showcased, mainly a series of 'Carpe Diem' flowers painted with round stickers and new works that develop the 'Carpe Diem' series and express autumn and winter flowers on acrylic sheets with cutting sheets.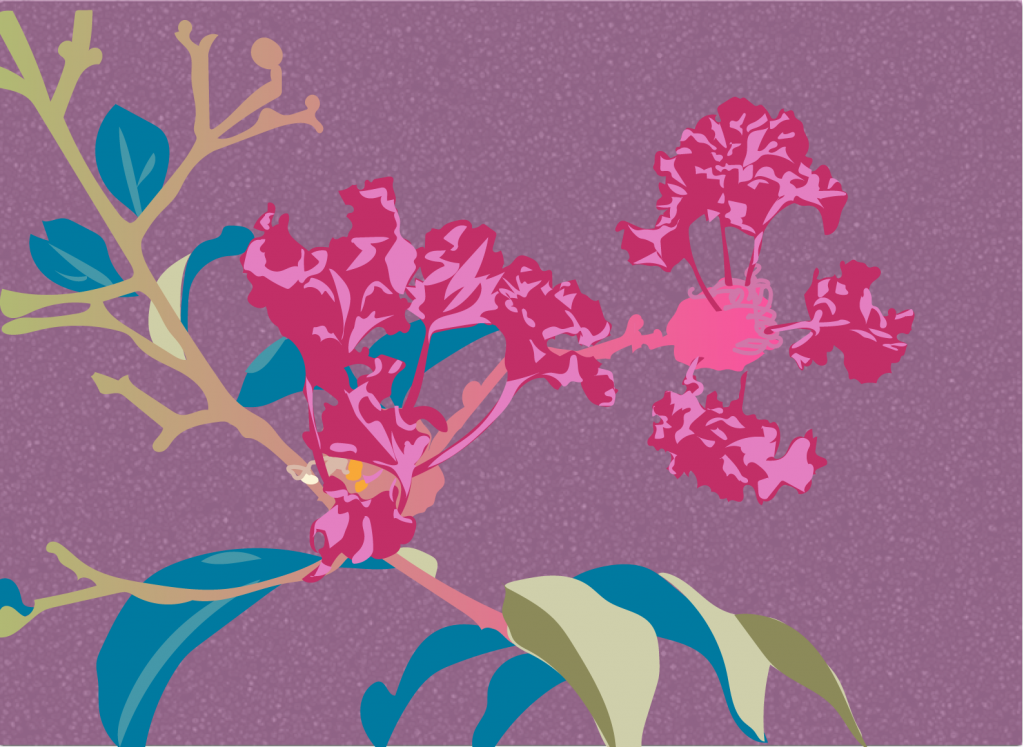 《Crape myrtle》Cutting sheet on acrylic panel, 2023, 260 x 185mm ©Yukino Ohmura
■アーティスト ステートメント
There are paintings called masterpieces among thousands of paintings that had barely been painted. One day, I ask myself, "how much effort went into the creation of a single work of art can only be read by looking at the finished screen?" as I am not familiar with that era. But if you look at it for a long time, you can see traces of extraordinary effort in the single line that he drew aloofly. As I looked at the severe viewpoints and self-imposed ordeals of the artists of the past, I gradually developed a strong fighting spirit towards art.
In this exhibition, I will be showcasing the Night Views series, which play the central part in my painting career, and the Carpe Diem series, in which I depict flowers with round stickers. And as a new experiment, I will present a new series of autumn and winter flowers entirely by cutting sheets.
In this series of works, I did not use a paintbrush, but only cutting sheets. I have been exposed to many paintings in the process of creating these works and I have put my own respect for painting into them. By leaving no traces of brushstrokes on the flat surface, I focus on the balance of the colours and the arrangement of the composition, and try to express the beauty of nature as it is in an emotional way.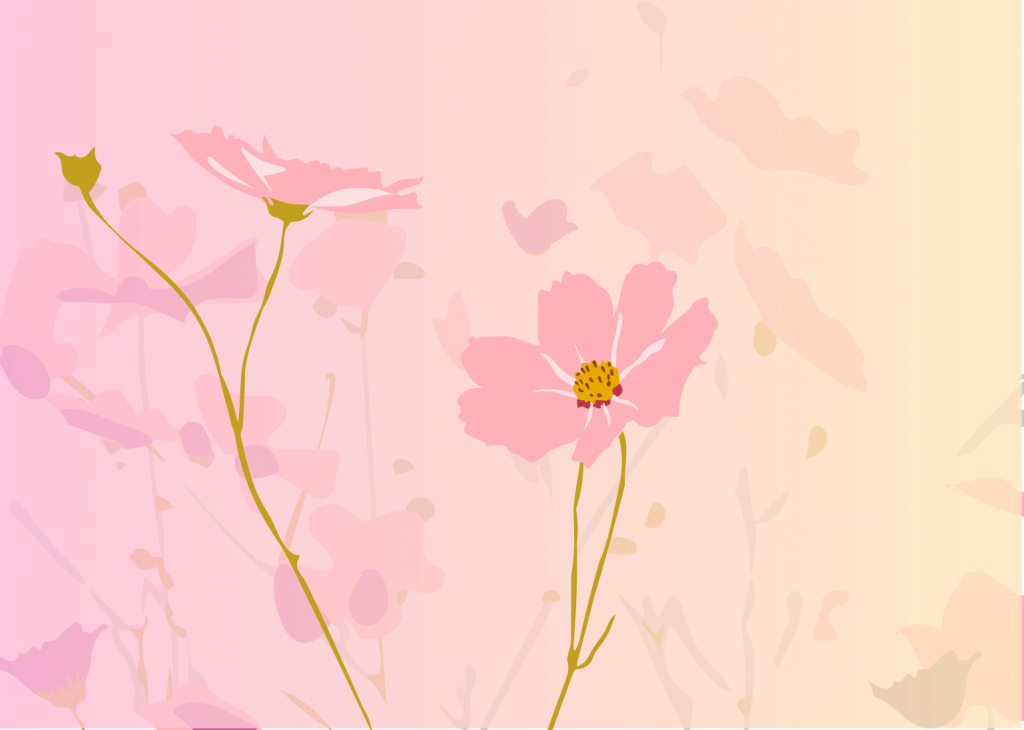 《Cosmos》Cutting sheet on acrylic panel, 2023, 260 x 185mm ©Yukino Ohmura
■Profile
1988 Born. Lives and works in Tokyo
2013 Graduated from Tama Art University, Department of Painting, Oil Painting,
■Awards
2013 Ichiro Fukuzawa Prize, Tama Art University Graduation Exhibition
2012 Audience Prize, Tokyo Midtown Award 2012
■Solo exhibitions
2022 "Yukino Ohmura Seal Art Charm Exhibition" Asahi Town Furusato Art Museum, Toyama
2022 "View Point – Perspective -" MU Gallery, TERRADA ART COMPLEX II, Tokyo
2021 "Kiseki no Seal Art Yukino Ohmura Exhibition", Wood One Art Museum, Hiroshima
2021 "Yukino Ohmura Exhibition OHANABATAKE IN MY HEAD", Credo Okayama, Okayama
2021 "Let's play with round stickers! Touring exhibition" Echika Ikebukuro Gallery, Tokyo, Japan
2020 "Christmas Stickation Japanese Artist Yukino Ohmura" Langham Place, Hong Kong
Contact
TEL: 03-5148-5820
Email: irie@pierota.co.jp